Automated process equipment brings ultra-precision epitaxially grown wafers in the RF market.
The demand and market size for RF devices is increasing—and Veeco drives efficient, high-volume production of compound semiconductor epi-wafers. Automated process equipment for Precision Surface Processing and MBE brings ultra-precision technology to expanding applications in the RF market.
Driving RF Production
Veeco's experience in building systems for materials research has brought innovation and low cost of ownership to production-scale compound semiconductor manufacturing. Automated systems and a wide variety of evaporation sources enable traditional III-V and II-VI growth, in addition to new materials for emerging technologies in RF networks and optoelectronics.
Production performance also starts in our in-house Process Integration Center, where we provide expertise to help solve the challenges of scaling processes from research to production systems for emerging materials and applications.
Veeco's benefits include:
Industry-leading Molecular Beam Epitaxy (MBE) systems, such as the GEN2000® MBE system, provide lowest cost per wafer
Precision Surface Processing technology for single wafer metal lift-off and etching
Multiple growth modules increase throughput or allow processing of incompatible materials
Automated wafer handling brings semi-style production efficiency to MBE
Easy maintenance maximizes uptimes
Growth modules can handle multiple 3", 4", 6" or 8" wafers
Components and sources engineered to exacting operational standards, for highly reliable and reproducible results
Advanced Process Integration Center provides expertise to help explore solutions for emerging applications
Process equipment for RF applications
As the world's leading supplier of MBE and wet etch systems and components, Veeco is ready to help produce the materials, processes and devices of tomorrow today.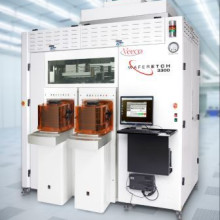 Veeco's Precision Surface Processing Systems are on the leading edge of wet processing for advanced packaging, RF, MEMS, flat panel, and compound semiconductor industries.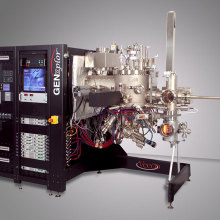 Veeco provides the industry's broadest line-up of innovative and reliable molecular beam epitaxy (MBE) systems.