ALD for Research
Veeco's atomic layer deposition research systems are designed by ALD scientists and built for maximum experimental flexibility and value. With universal precursor delivery systems, you can use solid, liquid or gas chemistries in any precursor port. There are many options to choose from including ozone generators, in-situ monitoring and various configurations. As always, our team of ALD scientists are ready to answer your recipe development and film characterization questions. Over 2500 published academic papers feature research performed on our Savannah® thermal ALD system and Fiji® plasma ALD system.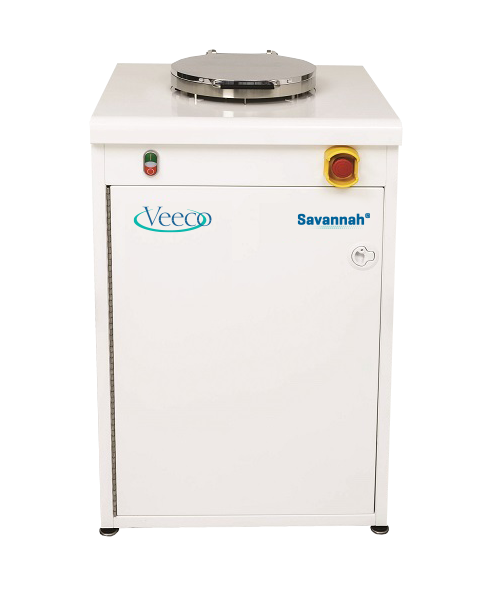 Atomic Layer Deposition System: Savannah®
With over 300 systems installed worldwide, our Savannah® series is the standard for ALD research and development. The Savannah® combines ease of use and great experimental flexibility into a compact, inexpensive package.
Our Savannah® series is the perfect place to start if you are looking for an affordable, reliable ALD research system.
Learn More
Atomic Layer Deposition System: Fiji®
When your needs are more advanced and you require even more experimental flexibility, the Fiji is the system to fit your needs. More than 100 systems have been installed worldwide. The Fiji is modular and can be customized to fit your particular needs.
The Fiji® is equipped with a plasma generator to enable plasma-enhanced ALD. It can be configured for cleanroom compatibility and/or with an optional loadlock.
Learn More